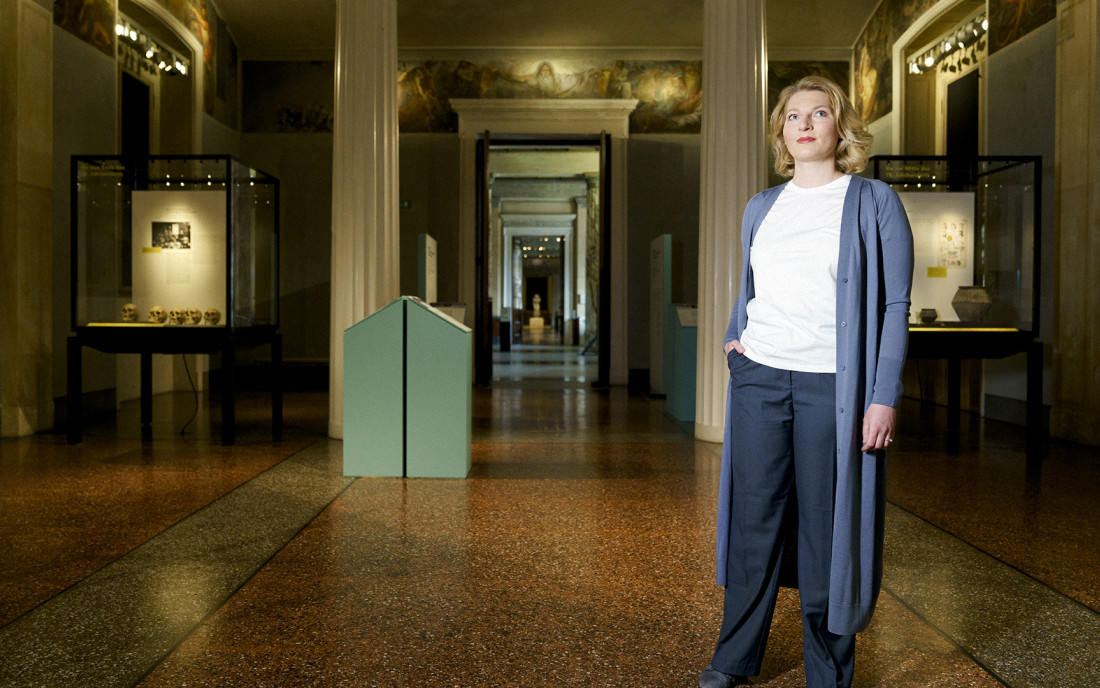 From Libretto #7 ... to the premiere of THE RHINEGOLD
Annika Schlicht takes you to her place of soul: to the museum
Mezzo-soprano Annika Schlicht sings Fricka in Wagner's THE RHINEGOLD. To get into her roles, she looks to classical art for inspiration – and finds characters that exude timeless truths ... From 12 June you can experience Annika Schlicht again as Fricka alongside, among others, Derek Welton, Robert Watson, Thomas Lehman and many more ...
A concert film with musicians of the orchestra
Men, Myths, Fairy Tales
The works by Schumann ("Auf dem Rheine", "Belsazar"), Szymanowski (" Myths") and Telemann ("Twelve Heroic Marches") touch on different themes and motifs, all of which are central to Wagner's DER RING DES NIBELUNGEN. The programme concludes with a direct homage to Wagner: a "Rheingold Phantasmagoria" by the arrangeur Douglas Brown for chamber ensemble and speaker, in which letters by Wagner are interwoven with passages from the RHEINGOLD.